Hi there! I recently graduated from UC Berkeley with a BA in Political Science. I love travelling around the world, have published articles with several leading organizations, and enjoy photography. I'm looking for opportunities in political science, journalism, and business, so please feel free to reach out.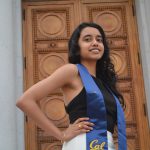 Political Scientist and Professional


I graduated UC Berkeley in May 2019 with highest honors, receiving a Bachelors in Political Science. I have interned at several U.S. government organizations (like the State Department and the Smithsonian Institution) and have researched security/ technology-related issues with various leading NGOs.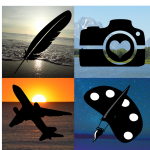 Writer | Photographer | Traveller | Artist
I have a lot of interests and hobbies. I've written both professional and fiction pieces. I am an amateur photographer and have covered events. I love travelling and hope to travel to most countries in the future! And I am an artist – I particularly enjoy making jewelry and scrapbooks.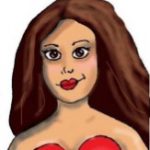 1 / 4 of Dweebs and Dogs


I'm 1/4 of Dweebs and Dogs, a YouTube channel I started with my sister Isvari, my brother-in-law-in-law Nathan (he's my bro-in-law and a lawyer), and my dog Rishi. It's a channel geared towards professional tips, humor, politics, and nerds.